"Flow happens when you are totally in the zone. Minutes turn into hours of energized focus, complete connection and pleasure in the present moment"
Click below to explore my life journey though an instagram highlight story:
MAST Method: Strength Training for Life
Mike Aidala's Strength Training, MAST Method, is a multi-faceted lifestyle program. It started off as a one on one personal training program working with clients to gain physical strength, flexibility, speed etc. but it has evolved over the years into a much deeper coaching experience. Mike's various programs are for individuals who want to establish an enhanced, more familiar relationship with their body and mind. Using a range of modalities, Mike creates personalized programs to build stability, flexibility and strength for efficient, effective life control. You will learn to pay attention as you move through the world, cultivating an awareness that will lead to a healthy and happy life!
CERTIFICATIONS AND SPECIALTIES
- NFPT Certified Personal Trainer
- FRC Mobility Specialist
- XPT Level 1
- CHEK Holistic Lifestyle Coach
- USA Weightlifting Level 1 Sports Performance Coach
- 200 Hour Yoga Teacher Training- RYT
- CPR/AED First Aid Certified
Instagram - @Mike.Aidala
"The body is the most powerful means to transform a human being" - from the documentary "Iyengar: The Man, Yoga, and the Student's Journey" . . Do you agree? . . #sundaystretch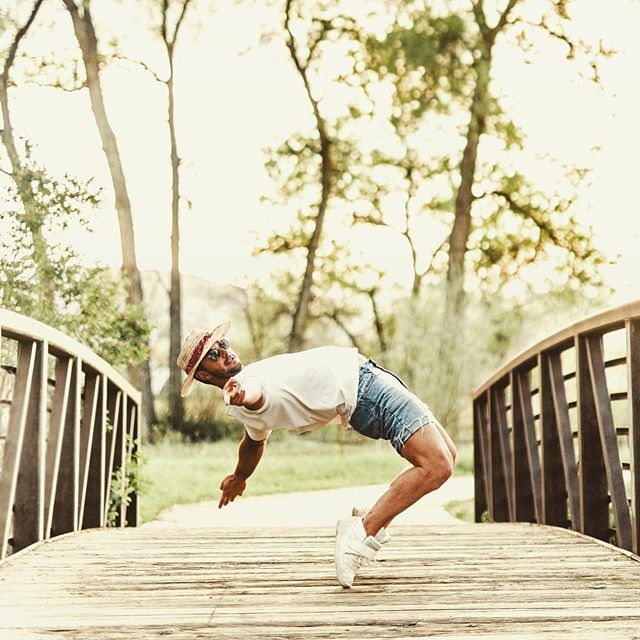 If you want to feel understood/ seen/ accepted from other people, the first step is realizing it starts with you. Tips on this 👇🏽 . . . I believe that deep down all humans have a deep desire to be seen and accepted for who they naturally are. Introvert / extrovert it doesn't matter: It comes down to biology. 1000 years ago, social isolation equaled separation from the tribe and separation from the tribe meant a lack of resources which would eventually lead to a lonely death. Even today one of the worst punishments we give criminals is social isolation in solitary confinement. . Some of my clients recently are stuggling to feel seen and apprechiated by people close to them (this can be a partner, friend, co-worker etc.) does this ever happen to you?  If yes, ask yourself the following: In the best case scenario, what is the best way these people can see me? Do I think they are capable of doing what I need/want from them? Or am I asking an impossible task? If I think it's possible, am I asking for what I need in a way they THEY can understand? . Because this is such an emotionally driven topic, it usually gets brought up with a lot of FIRE and "YOU" statements. Ex: "YOU don't care about me, YOU never take me out, YOU do this blah blah". Friendly reminder, those types of statements never work and push your issue deeper into the well. . Why?  because the person on the other end isn't able to listen to how to help you they are too busy listening to how they are doing stuff wrong. The next question is, do you want to "be right" or do you want to "be seen" . From experience , I highly suggest the second option. . . How? GET SPECIFIC. .  Think about what you truly believe this person is capable of doing to help you feel seen/appreciated/cared about etc. Then take the ownership to ASK them to do that specific thing, at a specific time in a specific location etc. . . . . 📸 @kaylacoleslaw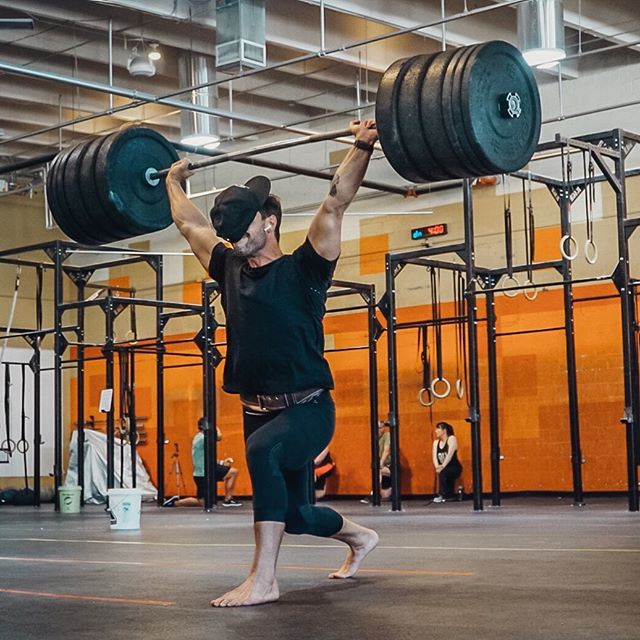 There are many benefits to training barefoot from including: strengthening the foot and ankle, balance and increased coordination. . . I am still searching for the benefits from having your hat fall on your face mid lift. If you know of any, please let me know 🤘🏽 . . . . 📸 @fitfatandallthat . . #385 #jerk #olympicweightlifting #liftingfail #barefoottraining #trainbarefoot #betterthanyesterday #crossfitfail #crossfit #barefootstrength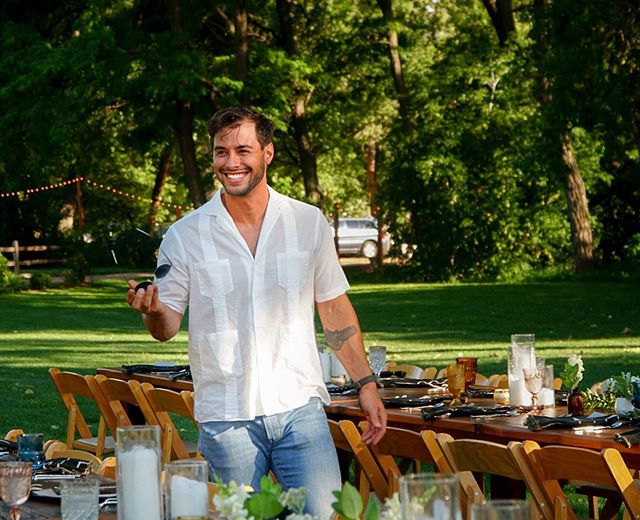 Wellness tip: Eat outside with your friends 🙌🏼 . . Is it just me or does food taste so much better when you eat it outside in the grass ? . . . . Beyond grateful for experiences like this and friends to share it with. @whatcaitate @fitfatandallthat @cheryl.lewy . . I imagine the food coming from the farm 100 feet away had something to do with the taste also :) thanks @butcherandtheblonde 🙏🏽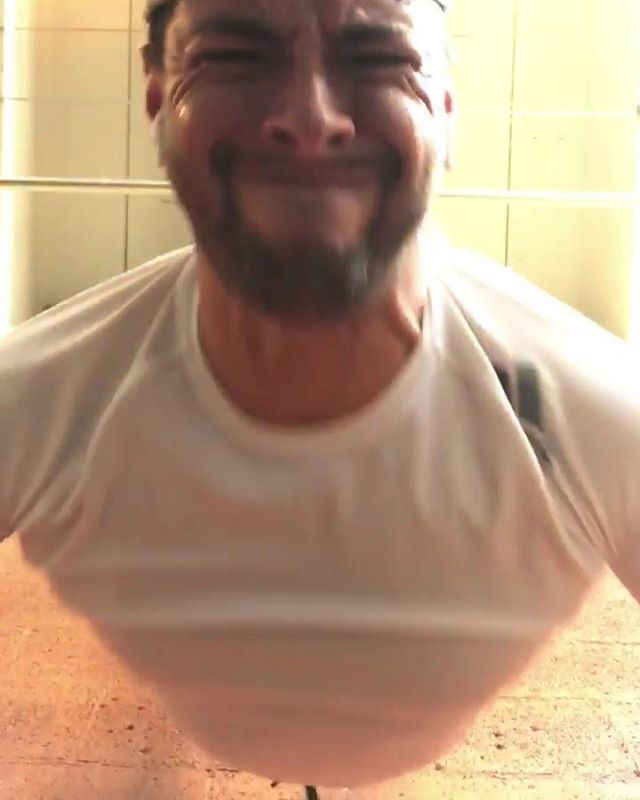 The face of hard work. #100repchallenge . . I wanted to challenge myself to do 100 of these deficient handstand push-ups and 100 strict muscle ups as fast as possible. You can swipe to see some of the reps. The first video was my face at halfway. Other videos are of my last reps 99/100 . . I would do 2 strict muscle ups and then 2 handstand push ups then rest 30-60 seconds and repeat until I got 100 of each. It took me 83 minutes for the 200 reps. . . My challenge to you is to pick your own 100 rep challenge...pick a movement you want to get stronger in but can only do 4-8x currently in a row. This could be pull-ups/ push-ups/ etc. Then try and do 100 reps of that movement as quickly as you can. . . The first time I did this I just did 100 muscle up. (45 min) the second time I just did the handstands (44) the third time (today) I did then both together and average (42) min . So either I was sandbagging the trials before , today was just a good day or I got stronger. (These were set out a week apart)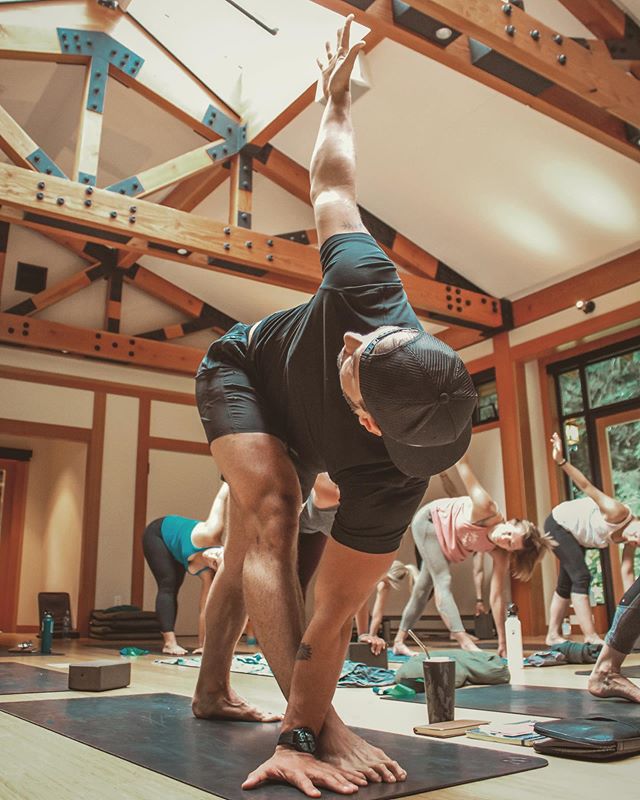 So often when we think of a "cleanse" it comes in the form of what we eat or drink. #juicecleanse but what about the other senses? Recently, I have been focusing a lot on what goes into my eyes and especially my ears. . Music can be a performance enhancer in the gym which is why you hear music blasting for people to "work out" . Sure, it's great to be able to workout with no music but sometimes you need and want the extra boost. The music can help you get into a intense high energy mindset that you need help to push your self to get physically uncomfortable and create growth. . . But what about when you're working "in" and focusing on personal development? I often work on going from super intense bouts of physicality to extreme calmness and relaxation but it's NOT easy to change from one to the other in a timely fashion. This is where music really helps me. . . When I am working on yoga, foam rolling, mobility, journaling, breathing etc. the more mindful music helps me get uncomfortable emotionally. (That isn't always a fun place to be...*actually it usually never is) but it's critical to help spark change and growth which is ultimately positive. Just like working out physically...squats, sprints and burpees are uncomfortable but we know they are important to reach our physical goals. . . Some of my favorites artists to listen to during these softer practices are: @robriccardo (thanks @donny_starkins ) , @xavierruddofficial , and of course my homie @trevorhallmusic . . If you need help with how to "work in" feel free to shoot me a DM. I understand it can be a new concept and confusing to know what to journal about if you're just starting out. . . "I keep reminding myself that I've got the key And I'm the only one who can set me free. I can beat the demons and brave the storm even if they manifest in another form. I won't run away from them, Cause i can't hide from the all the things that live within.... it's gonna hurt, but that's the work." - @robriccardo . . "When you lost your way, colors start to fade...take a look within find your offering, hold it to the sun let your spirit run.... find your center" - @trevorhallmusic . . Thanks for the 📸 @kum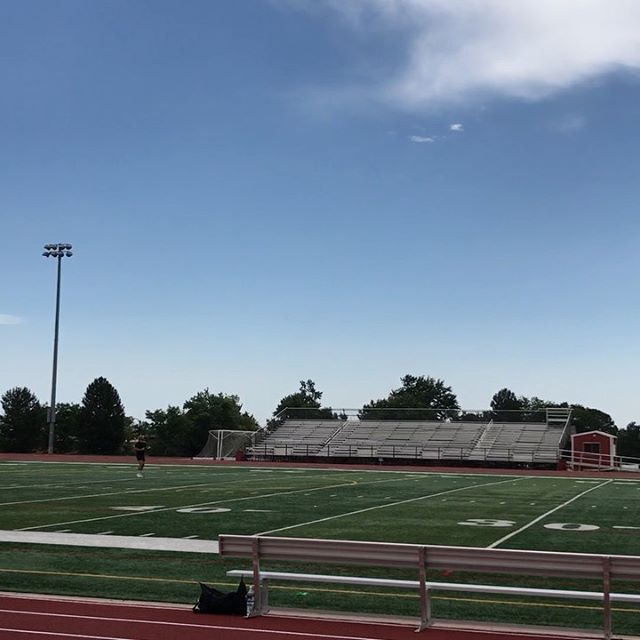 Testing the Deep Ball💣🏈💣🏈checking to see if I still got it from the glory days... anyone else miss the HS sports? . . 75+ yards standing and 55 from a knee. . TAG a QB to challenge . . Thanks for the video @huntthesheriff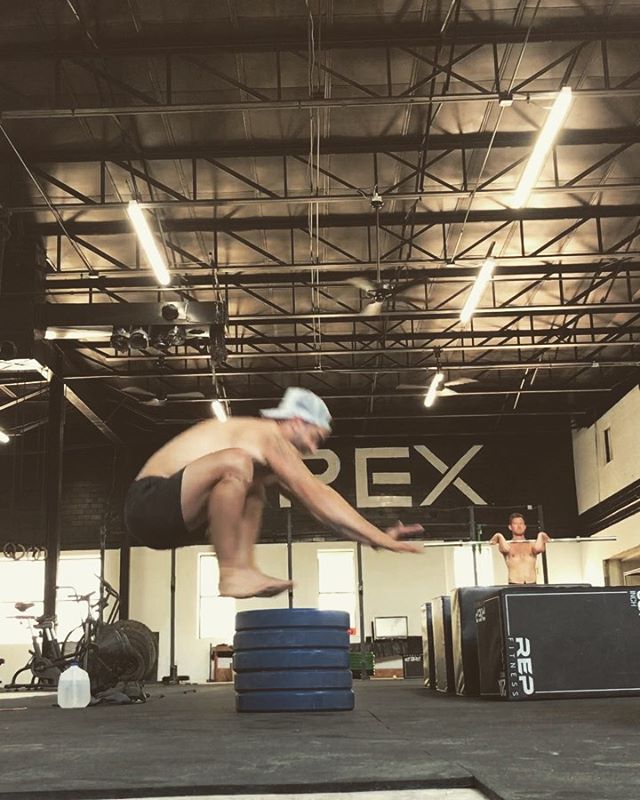 Hip power and mobility exercise: Knee jumps: Single and Double Leg . . Knee jumps are a great exercise to develop explosive power. Since you're take away the power from your feet, these jumps require quick firing and extension from the hips to land. . . Taking it to one leg requires a whole different level of balance and stability. . . PS: Treat both of these like regular box jumps (make sure you warm up properly etc.)
Lifting up my man @bickelco . Thanks for having a bunch of goons over for a Saturday Strongman Bro fest. . . @ticklemykitties @mcgovenator60 @huntthesheriff @dylanmiraglia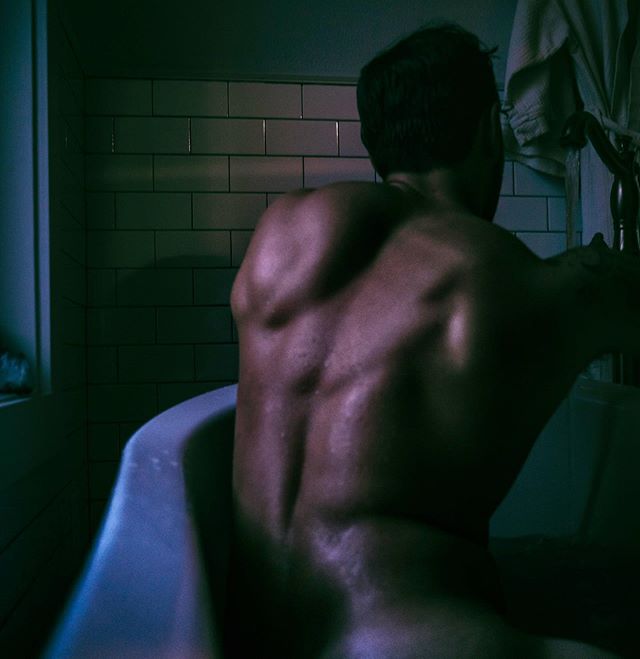 Took me awhile to understand the importance of checking in and slowing down. One of my favorite ways.... . . Recovery method: Epsom salt bath . . Make the water as hot as you can stand and fill with lots of Epsom salt minerals . . Play some relaxing music, close your eyes and stay for 20/30 minutes. (Yes, you will sweating and hot) . . Take a shower and then go to bed for the best night sleep you have had in awhile. . .